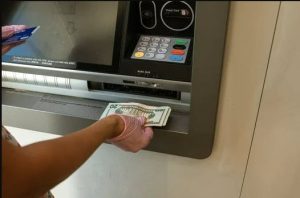 Houston Methodist Sugar Land security is dedicated to the protection of all people and property on the hospital campus. We want to make sure everyone is aware of a current criminal trend known as "bank jugging" that is rising in the Houston area.
"Bank jugging" is when a suspect or suspects observe customers entering and exiting a bank or credit union using the drive-thru or accessing the ATM. The suspect(s) then follow the customers they believe are in possession of large amounts of cash and look for an opportunity to burglarize their vehicles or rob them directly.
Local authorities recommend the following in order to stay safe and prevent yourself from becoming a victim of this crime:
Be on the lookout for individuals backed into parking spaces who do not exit their vehicle to conduct business.
Be vigilant when using ATMs.
Be aware of your surroundings when arriving and departing your bank or credit union.
Conceal your money before you leave the ATM, bank or credit union.
Don't openly carry bank bags, envelopes or coin boxes.
Watch for people following you.
Don't leave a bank bag in your car unattended, even if it is hidden.
Make banking the last stop of your errands.
We are committed to providing a safe environment for patients, visitors and staff. Please contact security at 281.274.7112 to report any suspicious activity or concerns.
Pete Munoz
Public Safety Manager