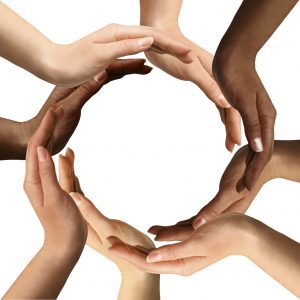 As we continue to celebrate Global Diversity Awareness Month, the office of DEI wants to share a couple of quick activities to increase interpersonal understanding and further create a conscious workplace that strives for equality and equity. We encourage these activities at huddles, team retreats and meetings.
The Circle of Trust
Unconscious bias is something that we have or have experienced. It is not unusual that our Circles of Trust are formed of people who we easily relate to, but our working lives could be enhanced and our organizations more effective and harmonious if we are open to understanding our biases, how they impact our decisions to support promoting inclusivity and diversity in the workplace. Click here for more details on The Circle of Trust activity.
I am…. But I am NOT
The goal of this activity is to dispel stereotypes and involve everyone in getting to know each other. Click here for more details on the I am…But I am NOT activity.
Please keep a lookout on Houston Methodist's Facebook and Instagram page highlighting our diversity with an employee sharing their culture with us each week.
Join the conversation on Twitter @HMethodistCares.
Are you interested in learning more about our Employee Resource Groups (ERGs)? Text ERG to 45991.